Monarch Butterfly Citizen Science Research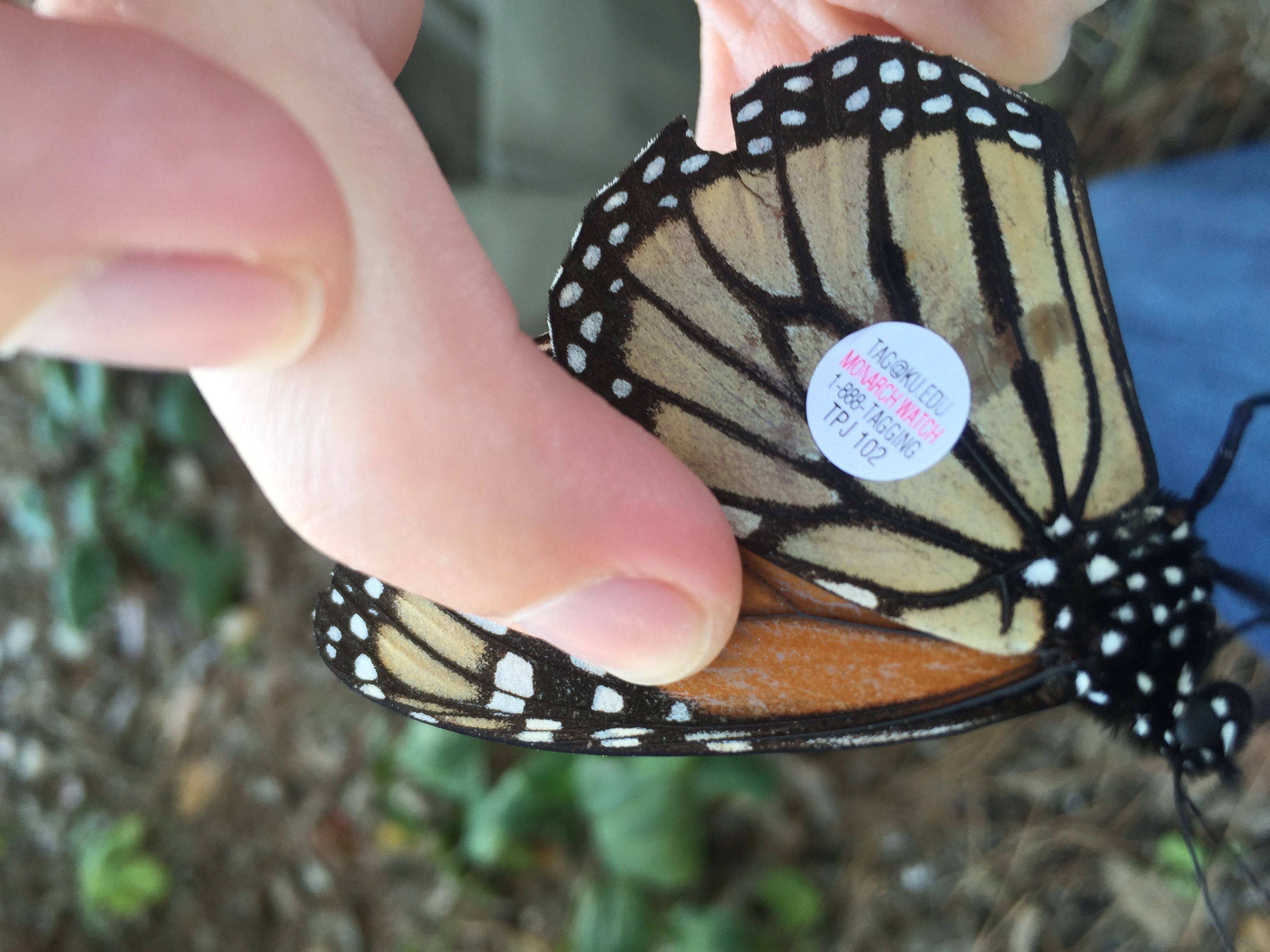 Monarch butterfly populations are at historically low levels; citizen science projects focusing on presence of monarch caterpillars over time and space as well as monarch overwintering behavior on the SC coast will help provide much needed information about this species in peril.
---
In 2015-2016, the LCI participated in two citizen science programs focused on helping to understand and restore monarch butterflies.
The Monarch Larvae Monitoring Program (MLMP) is a University of Minnesota project that tracks the presence and development of monarch caterpillars in milkweed patches all over North America. There are currently 900 monitoring sites.
The goal of the project is to better understand patterns of monarch distribution and abundance during the breeding season. Twenty-seven participants attended a training session the LCI hosted for the MLMP which was led by Susan Meyers of Monarchs across Georgia and funded by a USFWS grant. Participants received tool kits to make their own observations. LCI staff also coordinated a team of Spring Island volunteers to monitor monarch presence in the island's native milkweed field.
In addition to monitoring monarch reproduction, the LCI led a team of volunteers that tagged monarchs along the SC coast during this past winter. In partnership with SCDNR, the Institute hosted a workshop to train volunteers to help with a survey of monarchs overwintering in South Carolina. While it is well known that monarchs migrate from Canada, through the central US and then to Mexico, preliminary data suggest there is a separate East Coast population of monarchs that may overwinter as far north as the Lowcountry without ever making a trip to Mexico. As part of this study 1,045 monarchs were tagged and a handful were recaptured again later during the winter. Data were reported to USFWS to help evaluate monarchs for endangered species status.
Tags: Wildlife, Plants, Current Projects